We are a local company owned and operated by an El Paso family with deep roots in this community. We have 131 years of combined real estate experience at your service.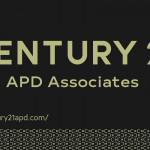 After a very successful military career, Allard P. Driggers established APD Associates Realtors on February 1, 1974. He was joined by his wife, Trella, and a few friends. By December 1975, the company had grown to approximately 20 associates. Al's desire to provide the best possible customer service led him to buy the first Century 21 franchise in El Paso in April 1976. Al's son, A. R. "Randy" Driggers, joined the company in May of 1978 as a licensed salesperson.
In 1979, the company was incorporated as Century 21 APD Associates Realtors, Inc. The company continued to grow because of Al's desire to provide quality service to customers. The company philosophy can be summed up as:
"Don't Lie, Don't Cheat, Don't Steal, and Don't Put Up With Those That Do!"
In 1984, Allard P. Driggers entered into a buy-out agreement with his son Randy Driggers. Randy Driggers and his highly capable management team have continued to lead the company since that time. The company has grown in agent population, staff and company services. In addition to residential new homes and resale buying and selling, other services include Property Management (with approximately 800 rental properties including homes and apartments), a Relocation Department, a Land Department, and a Commercial Sales Department.
The primary focus of the company is to provide quality service to our customers and clients. The company also provides numerous opportunities to agents, staff, and management to meet and exceed their personal goals for life. Teamwork is the good soil that will allow these opportunities to grow. The company motto is:
"Teamwork, it's the way we do business."
In an attempt to recognize the teamwork spirit, the "Allard P. Driggers Team Player Award" was established in 1998. Each year, a member of the Century 21 APD Family is recognized as the team player of the year. This award is given to an individual that has continued to display an attitude of support and assistance to their fellow teammates. Providing a helping hand, answering a question, giving a smile, or a word of encouragement are just a few of the qualities that establish a Century 21 APD Team Player. Each year the previous recipients vote to determine which team player should receive the award. The award winner is announced at the year end company celebration and there he/she receives a version of the bronze statue entitled:
"Family Fun"
The statue that you see here was created in the image of Allard P. Driggers and his immediate family by renowned artist Jimmy Bemont. The award is designed to exemplify the spirit of teamwork and the ideals of Allard P. Driggers. The award depicts a day of family activities. The family is working towards a common goal of having family fun. You will notice that dad (Al) is giving a helping hand to his son (Randy) who is learning to fish. You can almost hear the words of encouragement from the dad to the son to "Catch the Big One." The young and playful sister (Terrie) is attempting to pet a turtle and the mom (Trella) is lending a helping hand to protect her from falling into the water while allowing her to experience nature. Al and Trella continue to be a major force at Century 21 APD. Before his passing in 2006, Al was a continued source of counsel, and Randy still runs the company according to what Al taught him throughout his life. Randy is still helps people achieve their goals, and Trella is a top producer. Terrie, in addition to being a mother and wife, has a satisfying career as a nurse.
Century 21 APD was founded upon the principle of unselfish giving. A melting pot of family attitudes bonds us together. Those attitudes include providing support, giving directions, lending a helping hand, and expressing words of encouragement. Century 21 APD was started as family business and continues that family spirit today. Our family has been blessed to grow over the years from a few to a family of many.